Hi Evan,
I'd like to check if your upstream provided stock price data for Bursa Malaysia for Feb 28th?
Reason being, I notice the prices are not updated. This in turn affects the portfolio change for the day.
For example, this company closed at RM2.10 on Feb 28, but the price chart shows otherwise.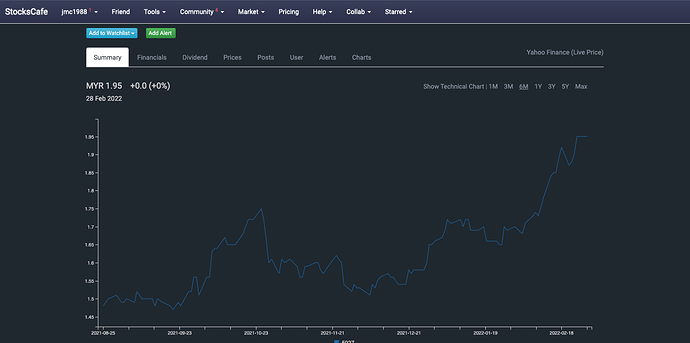 Thanks!
JM