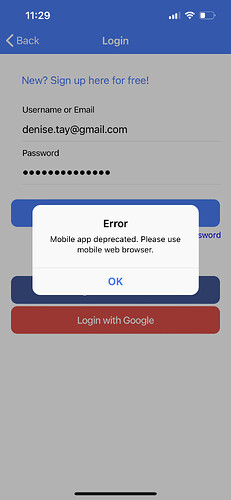 Hi Evan,
I was trying to login via the mobile app and this message popped up. Is this a bug or there's a new app to view on mobile?
This message pops up when I keyed in the correct password. When I tried with other wrong password, it's says invalid username or password.
So I finally managed to login with the correct password via browser.
Please advise.
Thanks
Regards
Denise