Hi!
There was bonus issue of Left Field Printing shares for Lionrock shareholders today.
When I entered the transaction, because fees and cost were 0, it triggered a bug because percentages (P/L%, AP/L% etc. couldn't be computed (effectively it's infinity cos cost was 0).
This further caused a problem when trying to access the stock page. The loading got stuck when it reached the infinity%: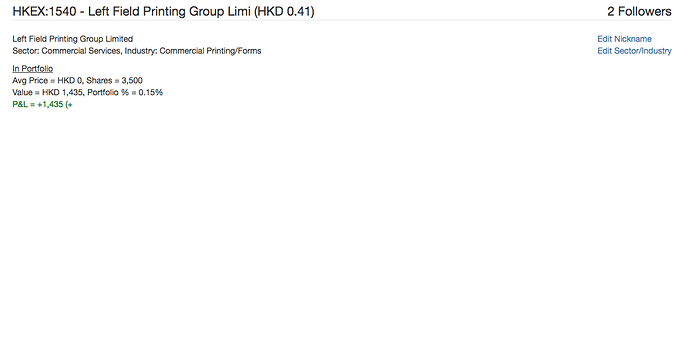 So I tried to get around this by changing the cost to 0.01: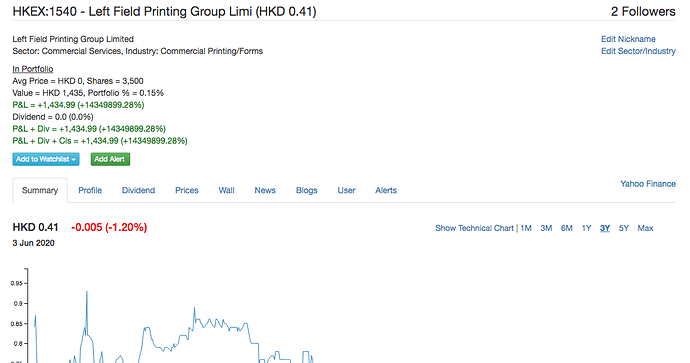 Is there a better way of doing this?
Thanks!