hi @evankoh,
possible to have options tab displaying weekly,monthly/year chart return? can we have this?
Can you share more? Is there a current existing tab or page from portfolio that you want to mirror for options?
@evankoh
you might want to mirror from page under portfolio dividend?
https://stocks.cafe/portfolio/collected
and please have a option to filter by week/month/year?
below is a sample idea add graph onto the options transactions page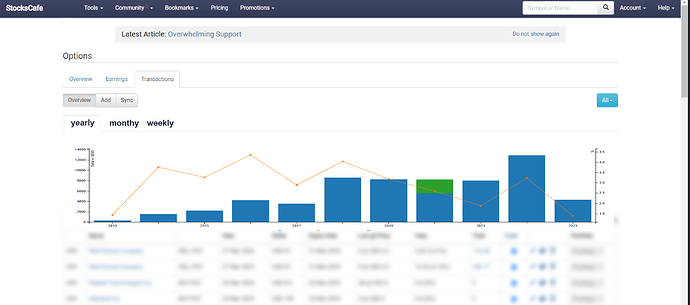 yes if possible, please include the graph.
Sure. I will look into this. I have been thinking about something along this line for some time for Closed Positions of Portfolio as well.