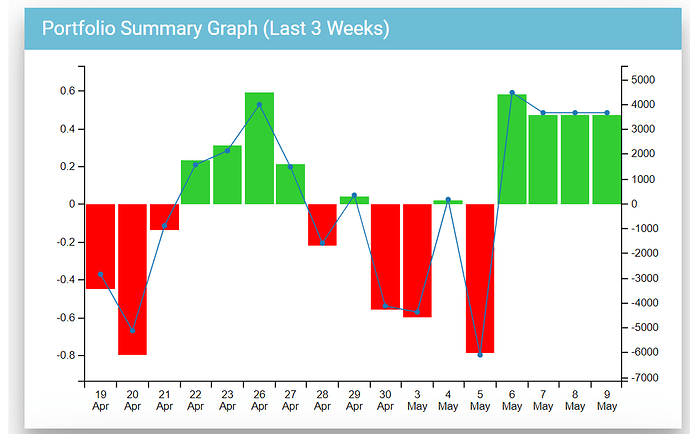 Normally the graph does not include non-weekends (market closes), but this week they include Sat and Sun. Just a feedback.
Do you all have Crypto in your portfolios?
Anyway, I will investigate more. (I also am seeing this but I do have a bit of crypto)
Currently no crypto in my portfolio pls.
Okay. I pushed some updates. Please try again. Thanks!
Yup… Mine also very bloody

Time to squeeze more cash out to buy in on companies I like though

Hi Evan,
The weekend graph issue was resolved. However, I'm getting duplicate entry for 12 and 13 May.
Hi there,
I checked. From what I see, they are not duplicated (at least not fully). While SGX did not trade on 13 May, USX did trade on 13 May. So, it is the SGX portion that is duplicated but USX should have changed.
Cheers,
Evan