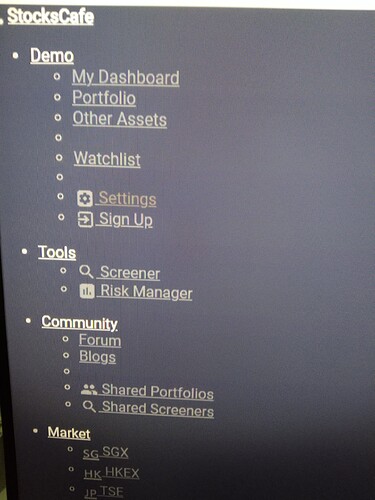 When using .y desktop/web, I get this screen.
I have no problem when using the mobile app.
Pls help.
Hi,
Thank you for reporting. Can you give me a bit more context.
Which Url do you see this screen?

What browser are you using? Do you see the same issues in different browsers?
Thanks,
Evan
Hi Evan,
Thank you so much for a prompt response.
And I use both Edge and Chome.
But funny when I am in this Forum page, the UI is OK?
I thought it was the pop up blockers, I already disable the blocking.
Thanks
I think it is the CSS of the main site → stocks.cafe that is not loading for you.
I checked but cannot find any obvious issue. Is it still persistent now?